The Idaho Skills Test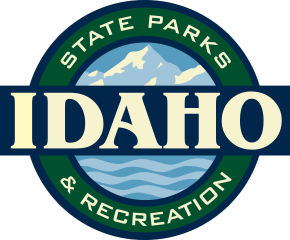 You must pass both the online and Skills Test portions of the OHV education course in order to complete the Idaho OHV education requirements.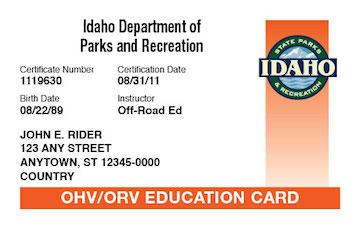 Lifetime Card
Important Skills Test Information
Locating and Signing Up for the Skills Test
After passing the online portion of the Idaho Department of Parks and Recreation OHV education course, you will need to locate and sign up for the required Skills Test.
Contact Idaho's OHV Education team to schedule a skills test in your area via email [email protected]
Important! Bring your Course Completion Certificate to the Skills Test as proof of having completed the online course.
Warning! Passing the online course does not guarantee you a spot at the Skills Test.
What to Expect at the Skills Test
Riders will be given a short in-person skills test by an OHV trainer from the Idaho Department of Parks and Recreation. Students who pass the skills test will have completed their certification.
After attending and passing the Skills Test portion of the OHV education requirement, you will receive your OHV Safety Education Certificate.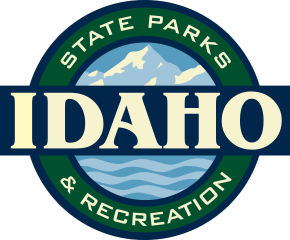 Idaho Department of Parks and Recreation
5657 Warm Springs Ave. Boise, ID 83716
We're people, not robots.
Your Offroad Ed course comes with a dedicated customer service team made up of real people, not robots. We're here to provide assistance to you through all channels—phone, email, and chat.
We're available to help you:
Mon-Fri 8am to 8pm CST
Sat-Sun 8am to 5pm CST
1-800-830-2268 (toll free)